Waste Segregation at Source (WSAS)
Segregating your waste at source means the activity of separating your solid waste produce at home, office or F&B retails according to the composition. For instance, grouping recyclable wastes like paper, plastics, glass, aluminium cans, iron, metal respectively from general wastes like dirt and food waste.
In 2016, the Penang State Government, in the efforts to encourage this new habit, the WSAS policy was implemented. It aims to significantly divert, reduce waste and lengthen the lifespan of Pulau Burung landfill by encouraging recycling.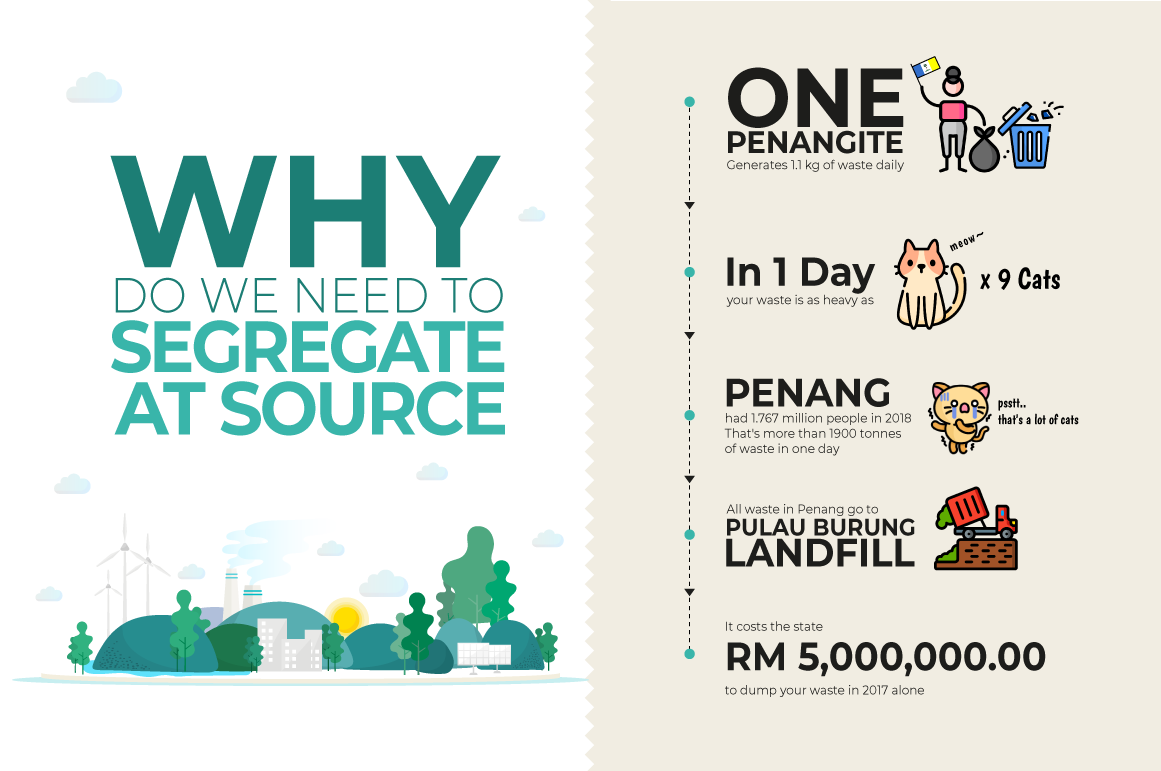 HOW TO
SEGREGATE YOUR
RECYCLABLES?
60% of waste
transported to
Pulau Burung Landfill
is recyclable through
COMMITTED
segregation.
YOUR ACTION MAKES A DIFFERENCE.
DO YOUR PART TODAY.